Do you want to help develop the BA profession in the UK?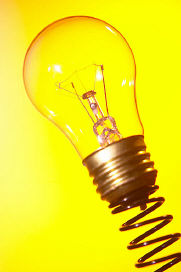 Are you an enthusiastic BA looking to broaden your horizons? IIBA UK wants to hear from you! IIBA UK is the UK's only professional association run by BAs for BAs, and we're constantly looking for new ways to evolve, grow and develop the profession.
We're looking for Volunteers with Ideas. If you have an idea of a project which would benefit the BA community in the UK, and you'd like to find and head-up a team to run with it, we'd love to hear from you. We are looking to progress a select number of ideas, and yours could well be one of them:
As an IIBA 'Volunteer with an idea' you can expect:
The freedom to progress your idea within agreed boundaries
Full support from the IIBA UK board
Regular (fortnightly or monthly) phone meetings with a sponsoring director
Marketing of your developed project through the IIBA UK mailing list to thousands of UK BAs
Full credit for your work
A support network of other volunteers and enthusiastic BAs
If you have an idea that you'd like to run with, please contact us to discuss it. We're only able to run with a limited number of ideas, so please be as specific as possible.We're open to all sorts of ideas, including (but not limited to):
Ways of engaging BAs who haven't heard of IIBA before
Ways to develop material (videos, presentations, articles, books) that are of value to the communities
Ideas for events, whether real-world or virtual
Methods of promoting recognition of the BA role in organisations and government
So — go ahead, free-wheel, and submit an idea today.
What does a volunteer role entail?
The role requires:
Enthusiasm!
The ability to work outside of your comfort zone and handle ambiguity!
A shared interest in establishing the chapter as a networking hub for BAs in the UK
Working directly with a sponsoring director and liaising with other board members as required
1-2 hours a week over a 3 month trial period
All volunteers must be paid up IIBA and UK Chapter members.
In return, you get the opportunity to broaden your experience whilst widening your network. It's a great way to push yourself out of your comfort zone and try something new!
Can I register to become a volunteer, even if I don't have a specific idea?
Yes, absolutely. If you'd like to be involved with IIBA UK, but don't yet have a specific project or idea that you'd like to pursue, please still get in touch. We'll add you to our list of potential volunteers and will notify you when volunteering opportunities arise.
How to become a volunteer
Before we can register your interest as a volunteer, we need you to sign a short confidentiality agreement. This is necessary as you might occasionally need to deal with confidential information (e.g. membership data) in your role as a volunteer). Once you have completed the confidentiality agreement, please e-mail a scanned copy to [javascript protected email address].
When e-mailing, please include the following information:
Your e-mail address
Your IIBA Membership number
Location
Industry Sector
Role (day job)
Skills
Particular area of volunteering interet
If applicable - a short document proposing a project/initiative that you are particularly interested in pursuing (* this is entirely optional)
Once you have registered, your details will be held on file and we will contact you whenever an opportunity to volunteer arises. If you have a specific project, initiative or area of volunteering that you would like to become involved with, please let us know.
What do our volunteers do?
IIBA UK is supported wide-ranging team of passionate volunteers who help the chapter to function. Here is a flavour of just some of the activities our volunteers undertake:
Updating the website, including adding details of upcoming events
Helping to co-ordinate and execute marketing campaigns
Proposing, organising and running events across five UK branches -- including dedicated branch committees running four of our five branches!
Helping with longer-term strategic initiatives
Helping with knowledge management initiatives
This list is by no means extensive, and we have volunteers helping in a wide range of areas. IIBA UK now has branches across the UK. Branches in Scotland, Midlands, North West & East and South West are supported by volunteer branch committees. It is the board's intention to set up a London branch committee shortly, and a number of volunteers have been identified. IIBA UK continues to grow and thrive through the time and dedication put in by our volunteer teams!