The IIBA UK Mentor Scheme 2019
Applications to the highly successful IIBA UK Peer Mentoring scheme are now closed. We expect to run another one later this year.
The benefits of career mentoring in the workplace are proven for both mentor and mentee. IIBA UK's professionally created, structured mentoring programme supports you in developing both yourself and your career.
"A lot of people have gone further than they thought they could because someone else thought they could. " Anon
This 6-month programme will run from January to June 2019 and will be delivered by a professional team including Liz Calder (IIBA UK Communities Director), Bindu Channaveerappa (IIBA UK Communities Director), Janice McNamara (professional mentor & coach), and Karl Shepherd (IIBA UK Professional Development Director).
As a mentor you get
A professionally developed, structured mentoring programme to follow with your mentee
Training in the mentoring process
1-to-1 mentoring sessions with a fellow BA
Support sessions to discuss how things are going with other mentors and our professional coach and mentor.
Regular newsletters to support your capability development
The chance to learn through discussion and sharing.
The opportunity to enhance leadership skills.
Development of facilitation and listening skills
Personal satisfaction through supporting the development of others.
CDU opportunity, where related to BABOK
As a mentee you get
A professionally developed, structured mentoring programme to follow with your mentor
1-to-1 mentoring sessions with a fellow practitioner
Impartial support and sharing the learnings of an experienced BA
Support sessions to discuss how things are going with other mentees and our professional coach and mentor.
Professional development and help with problem-solving.
Regular newsletters to support your capability development
CDU opportunity, where related to BABOK
What have previous attendees said?
"It's a great learning experience"
"My team is more independent, it's not about me giving advice"
"You get so much support"
"I've learned how to foster creativity and self-development in the BA team"
Programme Structure
All support and training meetings are held online.
The programme runs for 6 months
The kick-off meeting is on 16th January 7:00 pm
Participants arrange their own mentor/ mentee meetings at a mutually convenient time.
Joining Fee
6 month Mentor Scheme
IIBA UK Member £39 (£9 deposit)
Non-member £399 (£9 deposit)
All costs are covered in the joining fee listed above. Please remember to register on the events as invitations will go out to scheme members once final payments are made.
Biographies
Dr Liz Calder
Communities Director IIBAUK - North and Scotland
Mentor Programme Manager


Liz is a Director of IIBA UK and has been actively supporting the UK communities and events since she joined the board in November 2017. Liz runs a Business Analysis Consultancy, Blue Raccoon Limited and works with large and small companies, primarily in the Life Sciences and Digital arenas. She has first-hand experience of the IIBA UK Mentoring Scheme having participated as a mentor in 2016 and is currently a mentor on the government's Business Analyst apprentice scheme. Liz is a Doctor of Materials Science.
Bindu Channaveerappa
Communities Director IIBA UK - London


Mentor Programme Manager
Bindu is a Director for IIBA UK and has been supporting the BA communities both in the UK and International. Working as a Business Analysis consultant, mentor, and contributing to creating BA courses and exams with IIBA international, Bindu is enthusiastic to bring innovation to her BA activities and shares her learnings through her speaking engagements, articles and blogs. Bindu has been on the mentoring programme as a mentor since its inception and keen about learning and sharing knowledge and is passionate about creating a collaborative environment for BAs to share and learn from the community.
Janice McNamara
Professional Mentor coach & facilitator
Mentor Programme Facilitator & Mentor Coach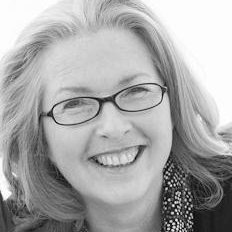 Janice McNamara is an ILM qualified executive coach and mentor. She is a coach to CEO's and Senior Managers in major utility companies, manufacturing, education and the third sector. She has a passion for mentoring and the profound impact it can have for both the mentor and mentee. Janice devises bespoke mentoring programmes for higher education institutions and trains CIPD mentoring qualifications, she also played a key role in the IIBA UK pilot mentor scheme and the role out of the first program in 2016/17. Janice is also a highly experienced facilitator, mediator and trainer delivering bespoke development programmes in leadership, team performance and relationship building. Working independently for almost 20 years across the UK and internationally with multi-national private companies to small community based organisations. She is delighted to contribute to the IIBA UK mentoring scheme and the positive impact mentoring can have for Business Analysts and the IIBA
Karl Shepherd, CBAP
Professional Development Director IIBA UK
Mentor Programme Manager


Karl is a global Business Analyst Lead for Shell Downstream Business Portfolio IT and has over 20 years BA experience. He is responsible for delivering IT for M&A deals globally for Shell across several class of business. He is a founding member of the Shell Global BA Excellence Team. Karl firmly believes that BA's can improve their own professional development leading to better performance and greater opportunities, and mentoring is an excellent platform to do that. Karl joined IIBA UK as co-founder of the IIBA UK North branch in 2009 and took the role of Chairman on for two years before taking on Communities Director role for North, Scotland and Midlands. Karl then focussed his efforts towards professional development and has been the IIBA UK Professional Development Director since 2012. In the last five years Karl has led the development of a BA mentoring scheme and subsequent successful delivery at national and global level.
We look forward to seeing you there.
Please direct any enquiries or questions directly to:
Liz Calder
Communities Director IIBAUK - North and Scotland
Liz.Calder@iibauk.org
---