The IIBA UK Mentor Scheme has started May 2016 in Edinburgh, Manchester, and London, and Virtually.

Registrations now closed.

The mentor scheme pilot was run in 2015 to understand the process and appetite for running a UK BA mentoring scheme open to both members and non-members. Having reached a successful conclusion, we've decided to implement the first full 12 month scheme across three locations, with live events kicking off in:
Edinburgh - May 3rd
Manchester - May 11th (changed from May 10th)
London - May 17th
The mentor scheme will run for 12 months and will provide its members with an excellent Professional Development opportunity and experience.
The mentor scheme will be delivered by a professional mentor coach and facilitator, Janice McNamara and will be managed and supported by an experienced BA and mentor, Karl Shepherd (IIBA UK Professional Development Director).

Pricing
(12 month Mentor Scheme Joining Fee)
Mentor (member) £0
Mentor (non-member) £0
Mentee (member) £39 (£10 deposit)
Mentee (non-member) £399 (£10 deposit)

All costs of event attendance are covered in the joining fee listed above. Please remember to register on the events as invites will go out to scheme members once final payments are made.

Some features of the scheme are listed and described below.

Mentor
As part of the scheme
Mentor development sessions
1:2:1 Mentoring
Live kick-off event (registration required)
6-month live follow-up event (registration required)
Support sessions
Online content, news
Leadership skill enhancement opportunity
CDU opportunity (if topic related to BABOK)
As part of mentoring in general…
Opportunity to reflect on self
Enhances job satisfaction
Develops professional relationships
Enhances peer recognition
Widens your understanding
Provides personal satisfaction through supporting the development of others
Reminds you how to listen actively rather than passively
Encourages you to share knowledge, which helps increase your confidence
Strengthens your interpersonal relationship skills
Helps re-energize your career
Mentee
As part of the scheme…
1:2:1 Mentoring
Live kick-off event (registration required)
6-month live follow-up event (registration required)
Support sessions
Online content, news
CDU opportunity (if topic related to BABOK)
As part of mentoring in general…
Provides impartial advice and encouragement
Develops a supportive relationship
Assists with problem solving
Improves confidence
Offers professional development
Encourages reflection on self
Learn to take better control of own career
Improves interpersonal relationship skills
Provides an important networking contact
Biographies
Karl Shepherd, CBAP
Professional Development Director IIBA UK
Mentor Program Manager


Karl is a global Business Analyst Lead for Shell Downstream Business Portfolio IT and has nearly 20 years BA experience. He is responsible for delivering IT for strategic business divestments globally for Shell across a variety of markets. He is a founding member of the Shell Global BA Excellence Team. Karl firmly believes that BA's can improve their own professional development leading to better performance and greater opportunities, and mentoring is an excellent platform to do that. Karl joined IIBA UK as co-founder of the IIBA UK North branch in 2009 and took the role of Chairman on for two years before taking on Communities Director role for North, Scotland and Midlands. Karl then focussed his efforts towards professional development and has been the IIBA UK Professional Development Director since 2012. In the last two years Karl has led the pilot and subsequent delivery of a UK wide mentoring scheme.

Janice McNamara
Professional Mentor coach & facilitator
Mentor Program Facilitator & Mentor Coach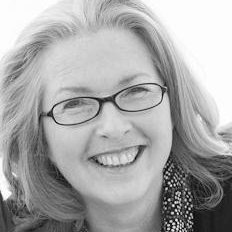 Janice McNamara is an ILM qualified executive coach and mentor. She is a coach to CEO's and Senior Managers in major utility companies, manufacturing, education and the third sector. She has a passion for mentoring and the profound impact it can have for both the mentor and mentee. She delivered a 6 month mentor training programmes for managers in 22 SMEs during 2014/15 and played a key role in the IIBA UK pilot mentor scheme. Janice is also a highly experienced facilitator, mediator and trainer delivering bespoke development programmes in leadership, team performance and relationship building. Working independently for 16 years across the UK and internationally with multi-national private companies to small community based organisations. She is delighted to contribute to the IIBA UK mentoring scheme and the positive impact mentoring can have for Business Analysts and the IIBA.
We look forward to seeing you there.
Please direct any enquiries or questions directly to:
Karl Shepherd
Professional Development Director
Karl.Shepherd@iibauk.org
---