IIBA UK is the UK arm of IIBA®, the International Institute of Business Analysis. We're here to help the UK business analysis community grow, and to provide opportunities for individual business analysts to start conversations with each other, improve their professional practice and develop their careers. The most important way we do this is by running knowledge sharing and networking events.
You can get into many of our events without being a member, but being a member is extremely cost-effective with the ability to attend events across the globe in addition to the great resources on IIBA.org.
If you only wish to attend UK events then we offer a yearly events pass to attend events and access recordings of virtual events.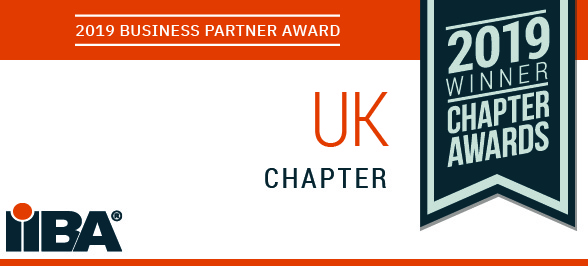 We're a non-profit organisation run entirely by volunteers. We all work as business analysts in our "day jobs". Please get in touch if you'd like to help with organising events, or if you have any other ideas that would help towards our aims.
IIBA Core Purpose
To unite a community of professionals to create better business outcomes.
IIBA UK - Our Mission
To be the first choice professional association representing UK-based Business Analysts, facilitating the sharing of knowledge and experience across a like-minded community and delivering a valued experience that meets the needs of our members and to be acknowledged as the UK voice of the BA community and as the natural place where BAs, BA Practices and Employers engage to discuss BA issues. To promote standards, and provide accessible and useful information that helps practicing BAs do their job.
Our Values